Negative Feedback
--Blogpost written by Bob
One of the routine actions of having a realtor attempting to sell your house is the feedback you get after every showing--nowadays it is almost instantaneous (by email). I'm sure that our realtor is diligent and provides more detailed information on negative feedback than positive feedback because this allows corrections to be made along the way.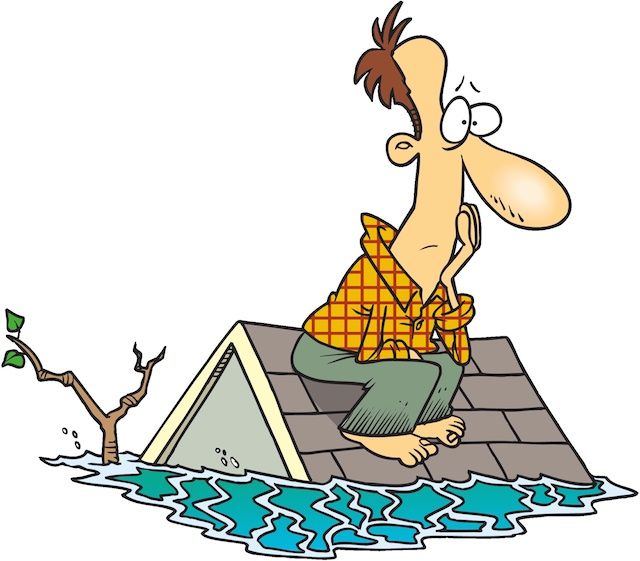 I don't understand why the negative feedback on my house.
So, we have had a little coastal flooding in Annapolis lately.
I don't think that I have thick enough skin to handle the petty negative feedback that we get from our realtor that a few potential buyers expressed. We are talking about a house that we have happily called our home for 5-1/2 years and we have spent a small fortune on recent upgrades to make it more desirable.
Some examples of the petty negative feedback (and my sarcastic silent responses in parenthesis) are:
(1) Regarding the huge master ensuite we just added, one person "

thought having two shower heads was strange." (It IS a double shower after all--just ignore the other one if you only want one!)
(2) "There is no bathroom on the lower level." (There are 2-1/2 baths in a 2-bedroom house and someone really needs another bathroom?)
(3) "The sliding glass doors to the deck are not brand new." (Well, yes, that is because the house is 22 years old--not everything can be brand new.")
Later I learned that my realtor was actually protecting me from the REALLY stupid questions and comments...I hope this "house selling" will be over soon!
Thanks for following our blog!