2016 Miami Boat Show - Part 2
--Blogpost written by Bob
In Part 2 of this series we will cover the most unique boat of the show, my favorite new boat of the show, photographs from my boat tour of Miami, and some photographs from South Beach.
The Most Unique Boat at the Show
The most unique boat at the show, in my opinion, was the Brenta 80 DC super yacht built in Germany and named "Cool Breeze." Named as
winner of the Boat of the Year 2015 award,
it has a large flush foredeck and a unique green hull--I'm going to call the color green turquoise.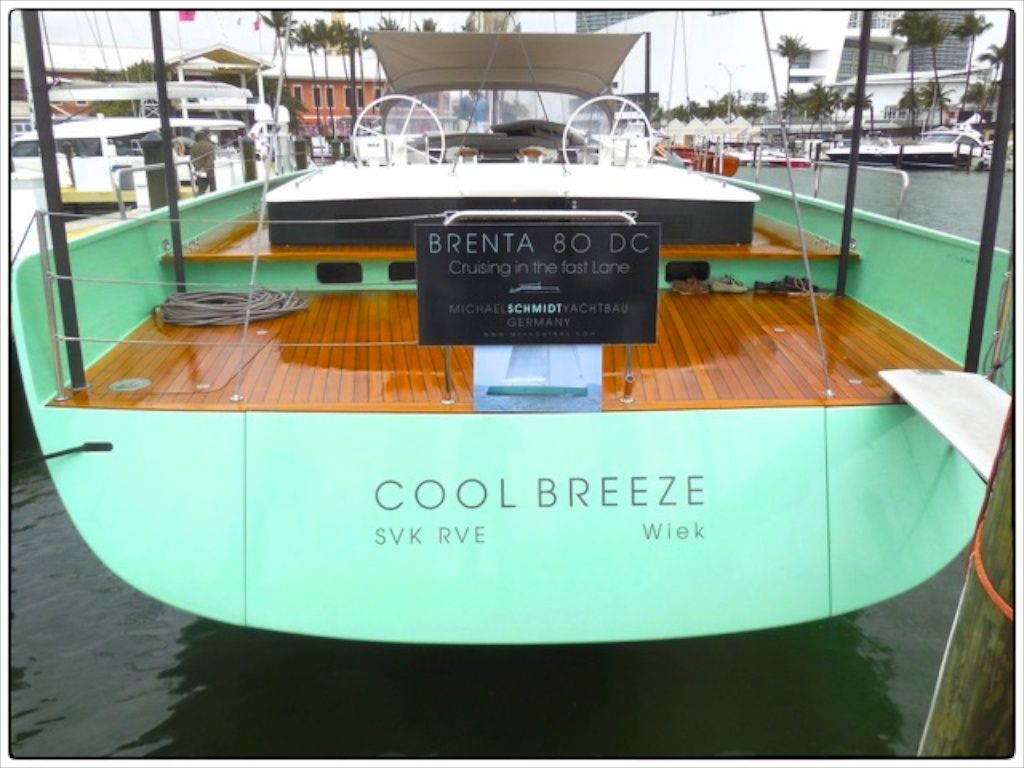 I'm sure the cost of this super yacht is way out of my
league but it is absolutely gorgeous!
My Favorite New Boat at the Show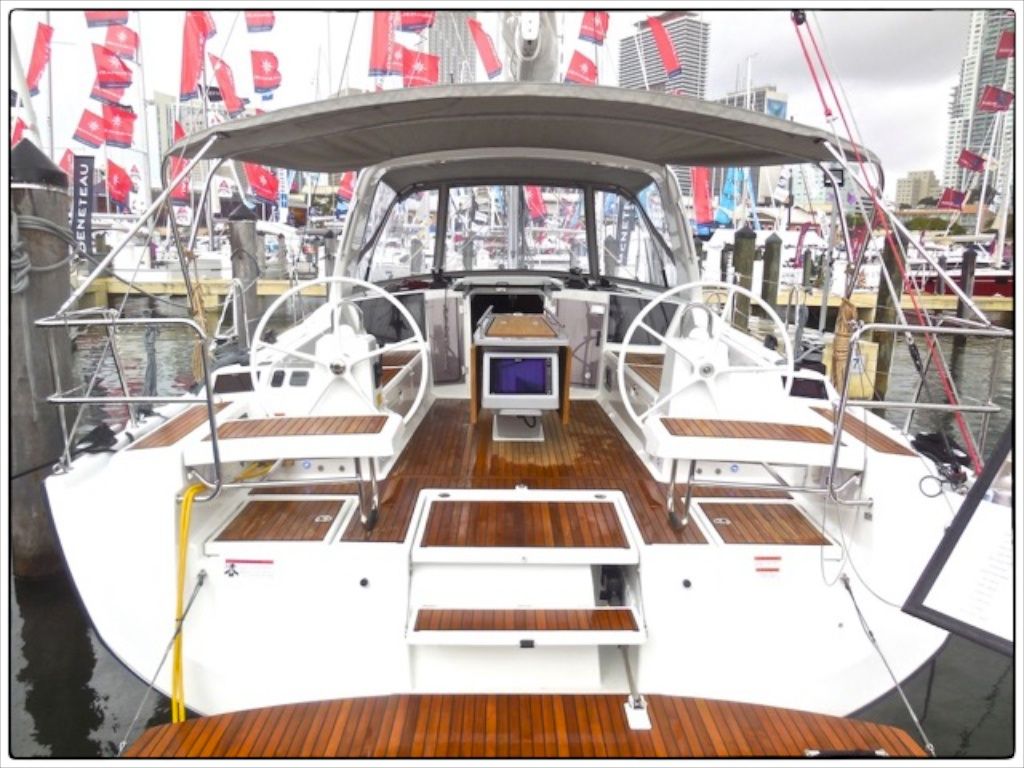 The stern of the newly designed Beneteau Oceanis 41.1.
Note the two wheels.
This is the best designed v-berth I have eve seen and it's in a boat only
3 feet longer than ours. This is so impressive to me because ours is
getting a little tight after living aboard for about eight months now.
Besides a roomy main salon, the 41.1 has two cabins, each with queen-size berths and a dedicated head with a shower. It would be a quantum leap in interior space compared to our 33-year old C&C Landfall 38.
Boat Tour Around Miami
Miami is the cruise ship capital of the world. At any given time
there are from five to seven cruise ships in port.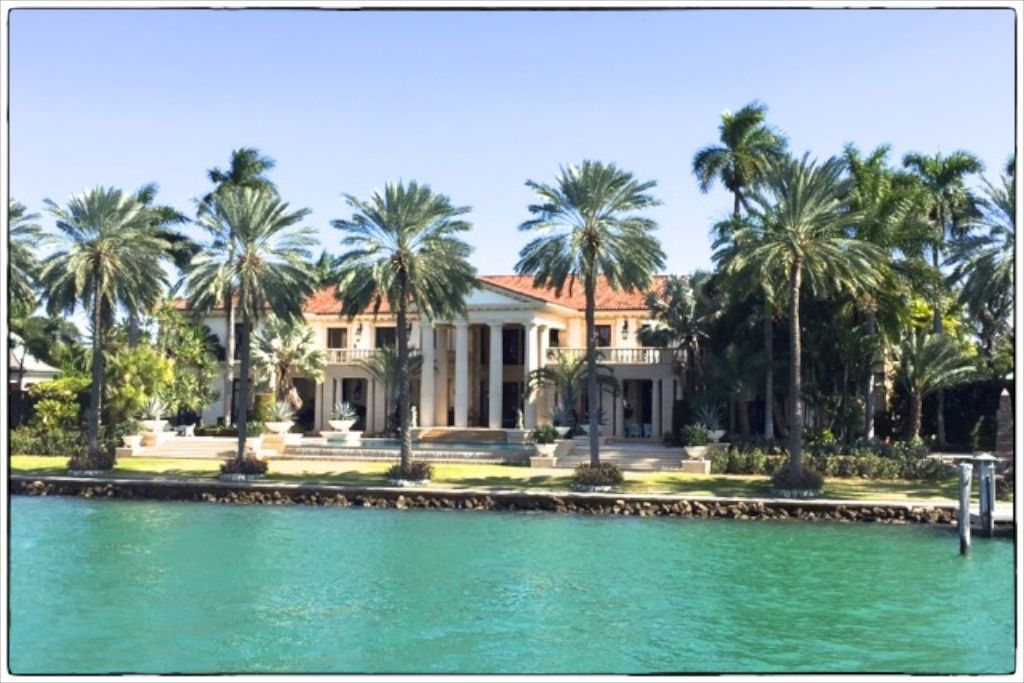 Massive waterfront homes located on islands are owned by famous people like
Gloria Estefan, Julio Iglesias, Madonna, Antonio Banderas, and others.
Large cranes make fast work of loading
and unloading container ships.
Some Sights Around South Beach
I love the tropical colors in almost everything in Miami Beach. I captured
this color pattern on the sidewalk while walking along Collins Avenue.
Walking along the beach with the nice ocean breeze (while it's in the
twenty's back in Maryland) is pure joy.
I believe these are great black backed gulls--they were in a large group on
the beach. They look different than the typical gray and white
gulls we typically see around our marina.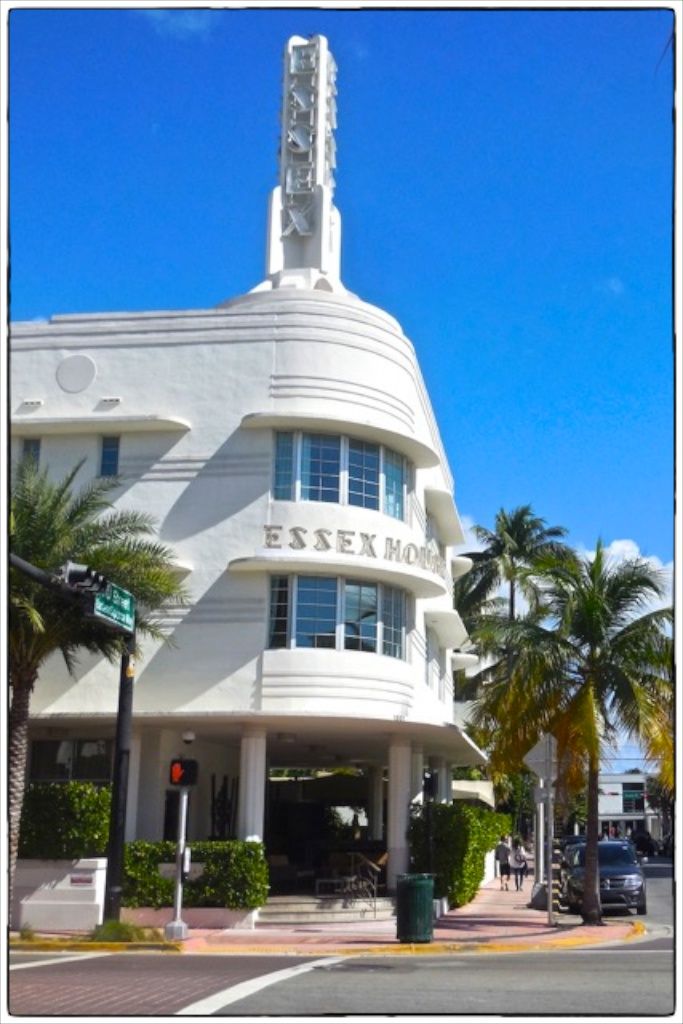 The art deco architecture of South Beach is very impressive. The hotel I
stayed in, the Essex House, was built in 1938. Most of the
buildings are only two or three stories high.
As this blogpost is published, I am back home in the cold weather with only 29 days until Spring!.
Thanks for following our blog!