New State Registration Tag Holders
--Blogpost written by Bob
As a federally documented vessel in Maryland waters, we have to display state registration tags near the bow of our vessel. Previously, I displayed these at the base of the mast--technically it wasn't on the bow but it was never questioned.
I previously displayed my state registration decals
at the base of our mast as shown above.
While s/v Rainy Days was kept in Galesville, there was a nice Hinckley Bermuda 40 with teak registration tag holders on the bow pulpit.
I copied the idea from a nice old Hinckley Bermuda 40 in Galesville
but I changed the material to plastic to completely
eliminate the maintenance.
The above side view shows the similarity to the previous
photograph--only the materials have been changed. Both
designs
use plastic clamp-on rail mounts from West Marine.
By removing a single cap screw on there inboard side, each tag holder
can be removed for ease of changing registration tags every year.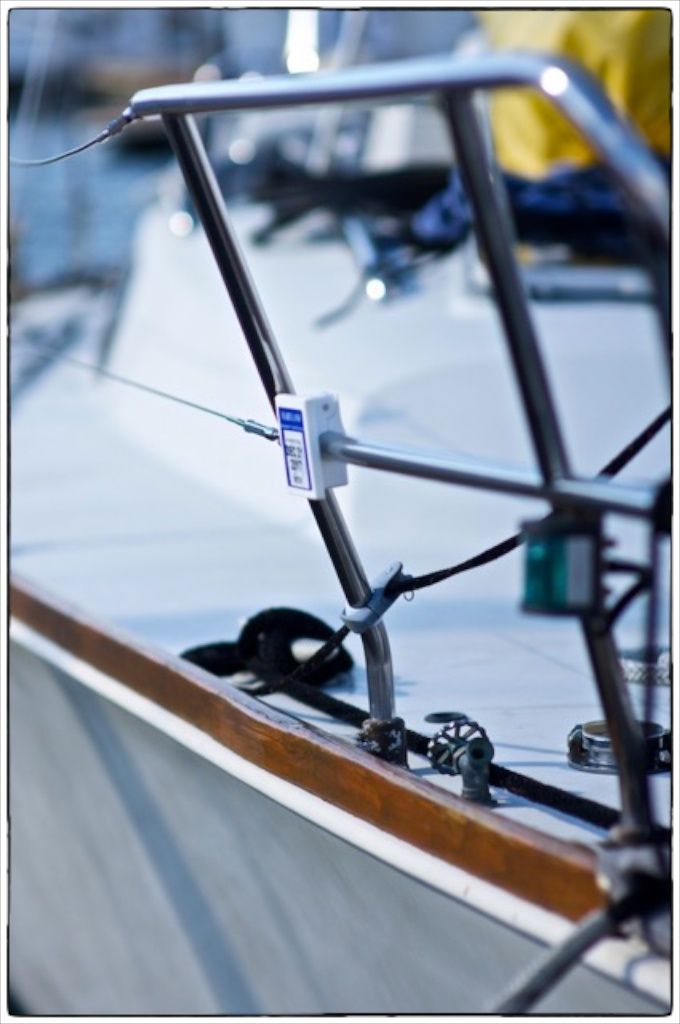 This was a nice little project as a break from some
of the larger projects I'm working on now.
Thanks for following our blog!