Starting Retirement
--Blogpost written by Bob
Officially, I have been retired since December 31, 2015--eight days ago. But in reality, I spent most of last month preparing for retirement--in other words, not working very much. I'm sure I will go through more transitioning as time goes on. This blogpost is about how retirement is going for me right now.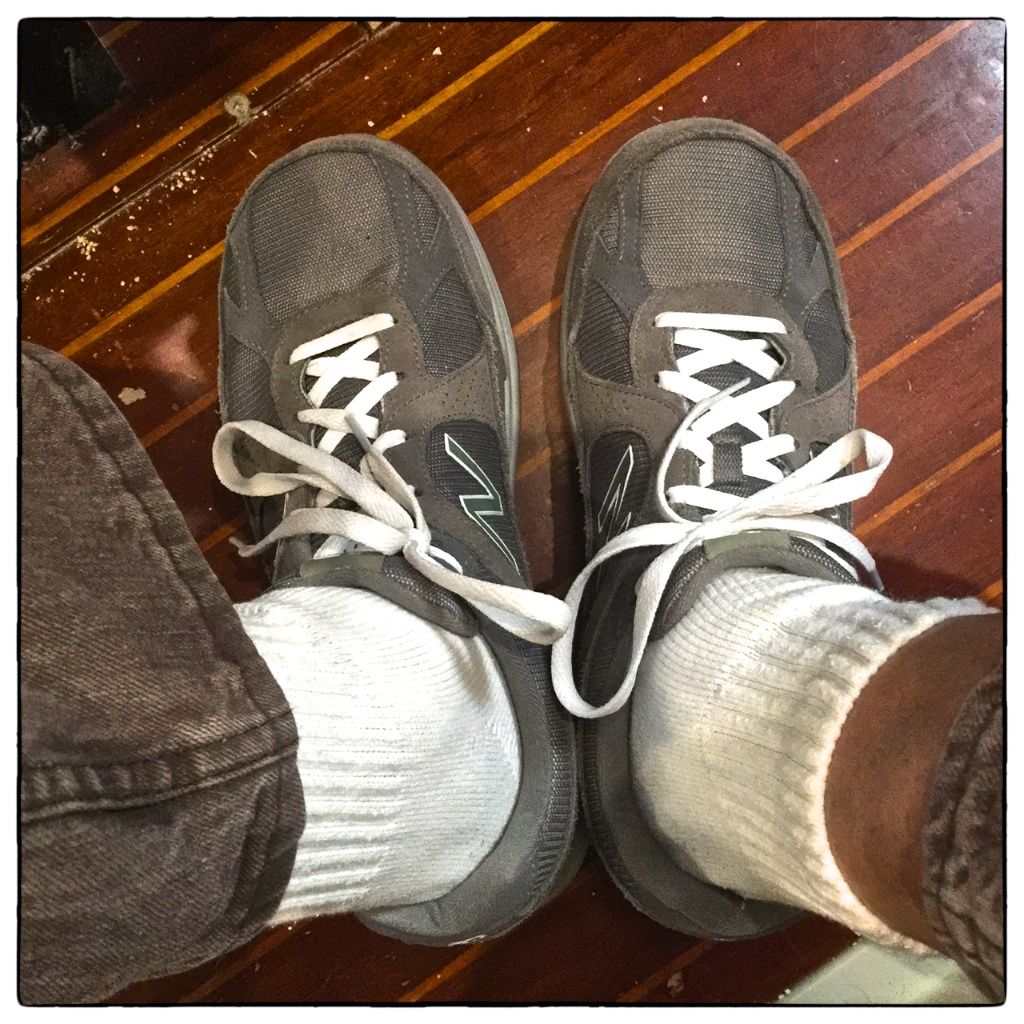 I recently bought my "old man sneakers" and I wear them almost all the time now
that it is cold outside. It seems like all retired men have similar "New
Balance" sneakers, most of them white. I had to buck the
trend a little by getting gray ones.
Mornings
I get up everyday around 8 AM, plus or minus 30 minutes or so. Sometimes I shower in the morning and sometimes in the middle of the afternoon. I shave every other day for the most part. I normally check my email, maybe listen to some world news on CNN, and check my day's plan on my iPad. (Yes, I still have a plan for each day.) Mornings are very leisurely for me.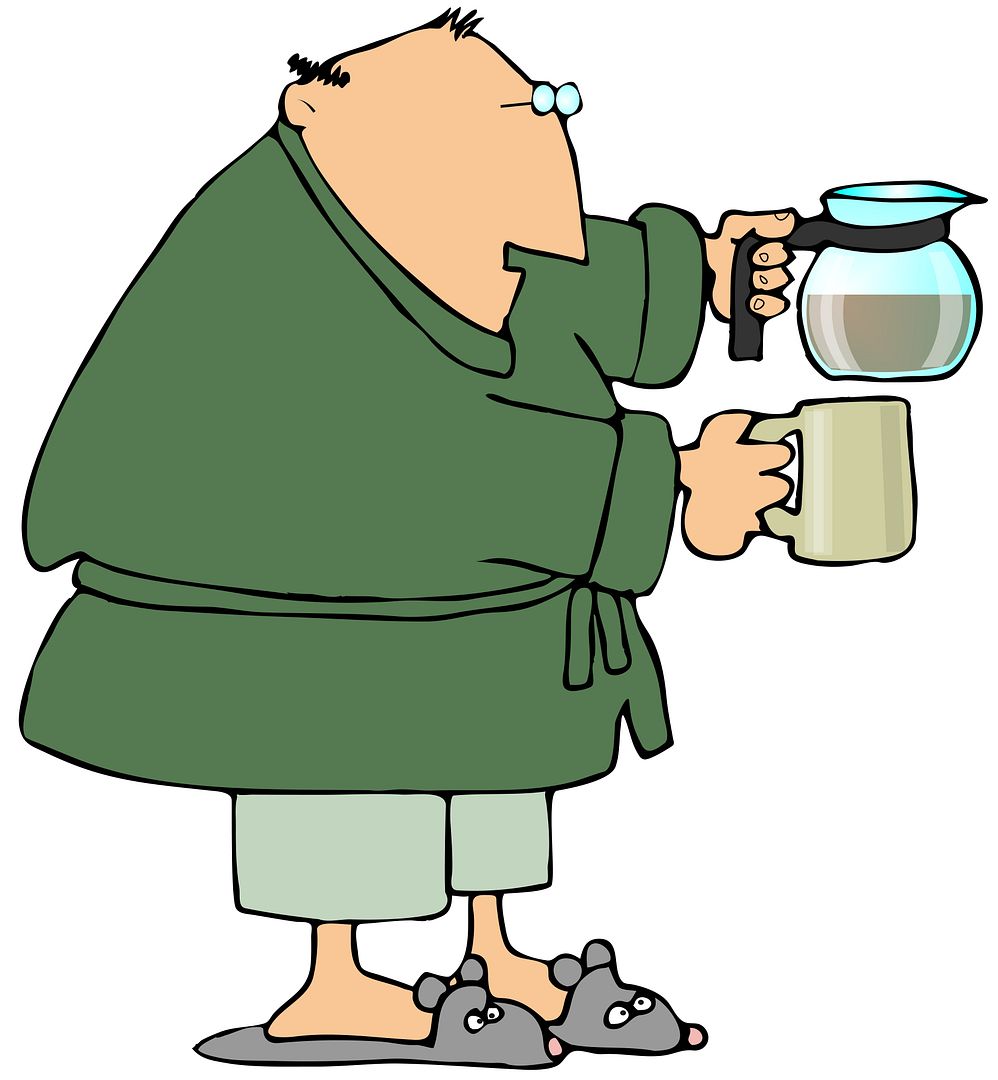 I usually have just one cup of coffee in the morning and it is decaf.
Just can't tolerate caffeine any longer!
Middays
From about 10 AM to 3 PM I spend my time on boat projects or other little things that must get done. As long as the weather is warm I am usually happily completing a boat project outdoors--work no longer gets in the way of my boat projects!
If its raining or cold, I spend a lot of time in the boater's lounge at our marina, writing on my laptop. I go out to lunch at various cafes and restaurants in the area, frequently trying out a new one. Sometimes I have lunch onboard.
Evenings
My evenings are spent with Maggie (she is still working everyday and gets up at zero dark thirty) and are usually centered around our evening meal. We do some creative cooking onboard mostly, but go out to eat frequently too.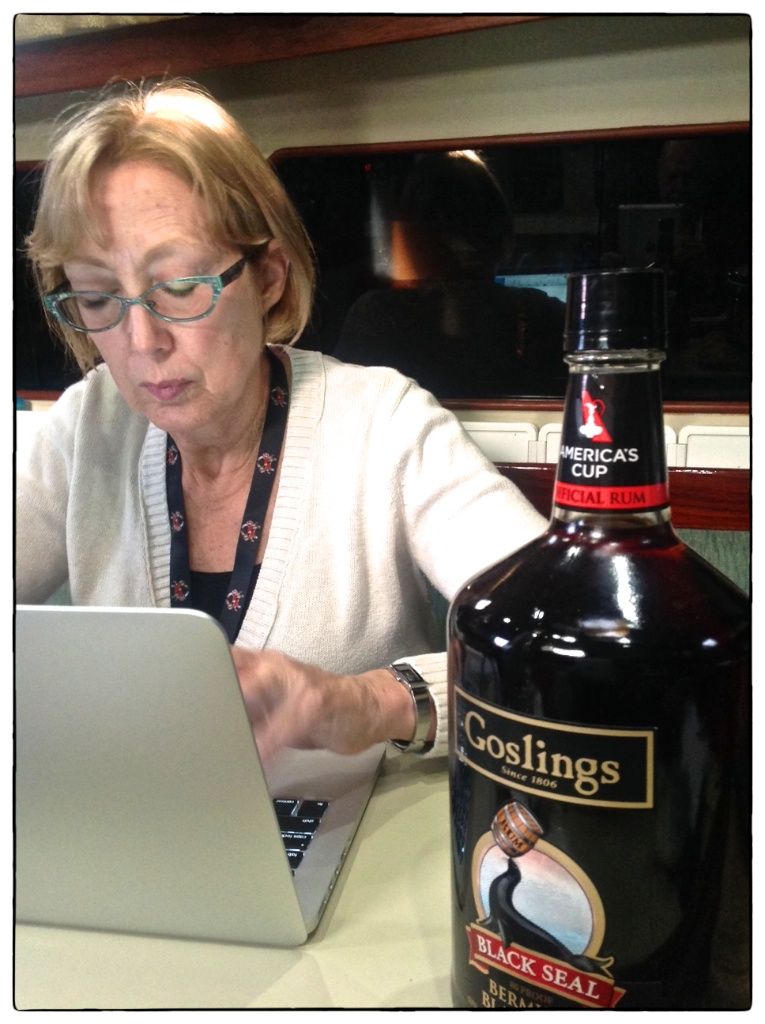 We spend a lot of time using our laptops in the evenings.
Drinking rum helps in this endeavor.
We spend time reading, listening to music, and playing "Words with Friends." I usually go to bed between 7:30 and 9:30 PM with my iPad in tow. I spend an hour or two reading other sailor's blogs, writing the next blogpost, and making my daily plan for the next couple of days before falling asleep.
Day Trips to Annapolis
The liveaboard/sailing community in Canton is almost nonexistent (at least in the winter). I've been driving to Annapolis about every third day getting my sailing community fix. There are lots of businesses in Annapolis devoted to sailing and it's a sailor's town all the way--I miss Annapolis! We moved to Baltimore primarily for economic reasons and the thought that we could get by without a car here.
My strong draw toward Annapolis has caused us to change our plans with our cars. We were planning to get rid of one of our two cars at the start of this year. However, with Maggie working everyday in Annapolis (about 25 miles away) and my inability to stick it out all day in Baltimore, we really need two cars until she retires in June.
We have also decided to keep one car indefinitely (my Prius) and store it indoors in an auto storage building near Baltimore during the eight months we will be cruising each year. We'll see how this goes after our first season of cruising.
This little car gets 50 mpg in any type of driving and, with the back seats folded down,
carries quite a payload if needed. It may not be as sexy as Volvo's and BMW's
that I've owned but it is very practical as a retirement car.
Do I Miss Working?
Yes and no. I miss the purpose that work provides but I don't miss the schedule and responsibility associated with the work. I wish I had retired sooner--I hope this regret helps others. There comes a time in one's life when time is more important than money.
Thanks for following our blog!