New Sails - Part 4
--Blogpost written by Bob
When I purchased my 1983 Landfall 38 in 1986, the sails (mainsail and two headsails) were only 3 years old. I replaced the two headsails (100% and 150%) with a single 135% genoa (with a foam luff) about 12 years ago--it was a previously used sail but newer and better than the original headsails. We ordered new sails from Quantum in November and, finally, the mainsail has arrived and was installed this week! (The genoa will arrive at the end of this month.)
The topping lift was changed out to a new Spectra line--this required a
trip to the top of the mast. I'm glad one of the guys from
Quantum was the one over 50 feet up in the air.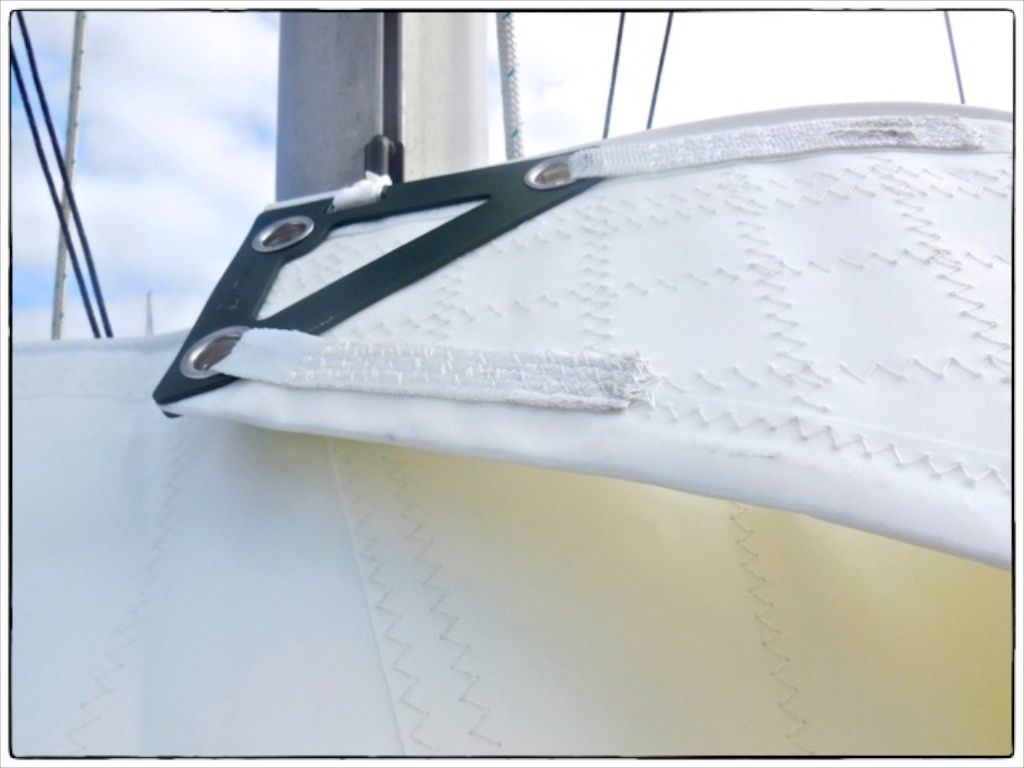 The head of the mainsail is reinforced quite heavily.
(The top corner of the sail is called the "head.")
The clew of the mainsail is shown above. The line in the background is called
a leach line and it can be used to put more curvature
in the leach (aft edge) of the sail.
The new mainsail is flaked very neatly on the boom.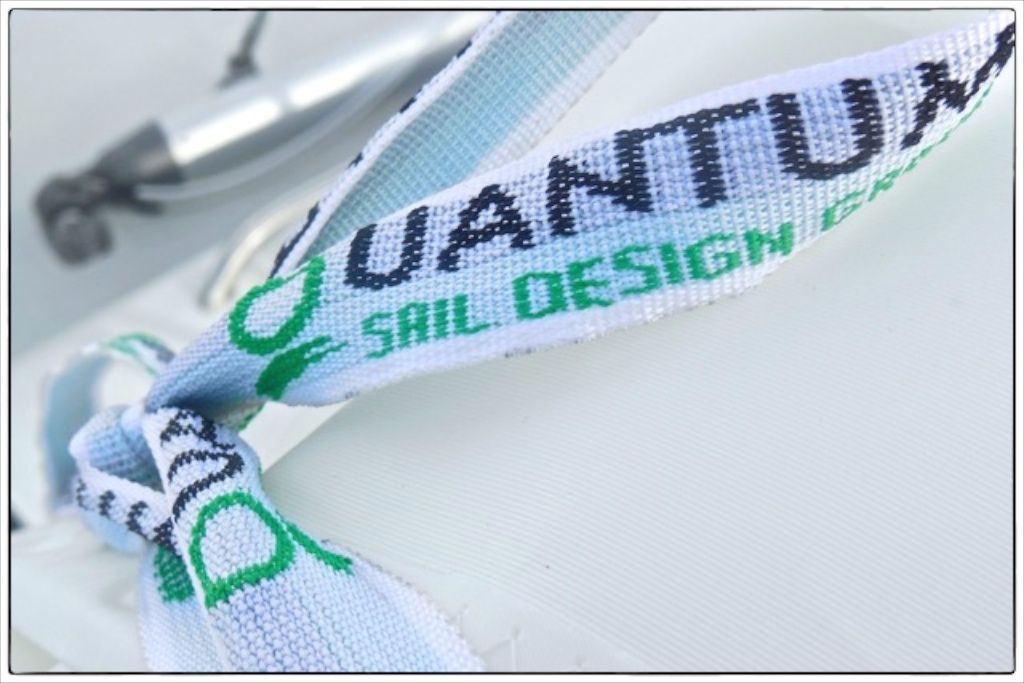 A close up view of one of the sail ties.
This was one of the most exciting days for me in the refurbishment of our Landfall 38. I can't wait to receive our new genoa!
Thanks for following our blog!