Making a Mid-ship Hatch Tent
--Blogpost written by Bob
Many times we got caught in an afternoon thunderstorm on the Chesapeake Bay with our hatches open. As we start our cruising south, we want to be able to leave our hatches open without the worry of rainwater getting inside our boat. So, Maggie and I designed and constructed a mid-ship hatch tent--this is intended to stay in place most of the time with our mid-ship hatch open.
While observing the mid-ship hatch, this is the design we made. We changed
some elements as we went along in the construction and test fit up.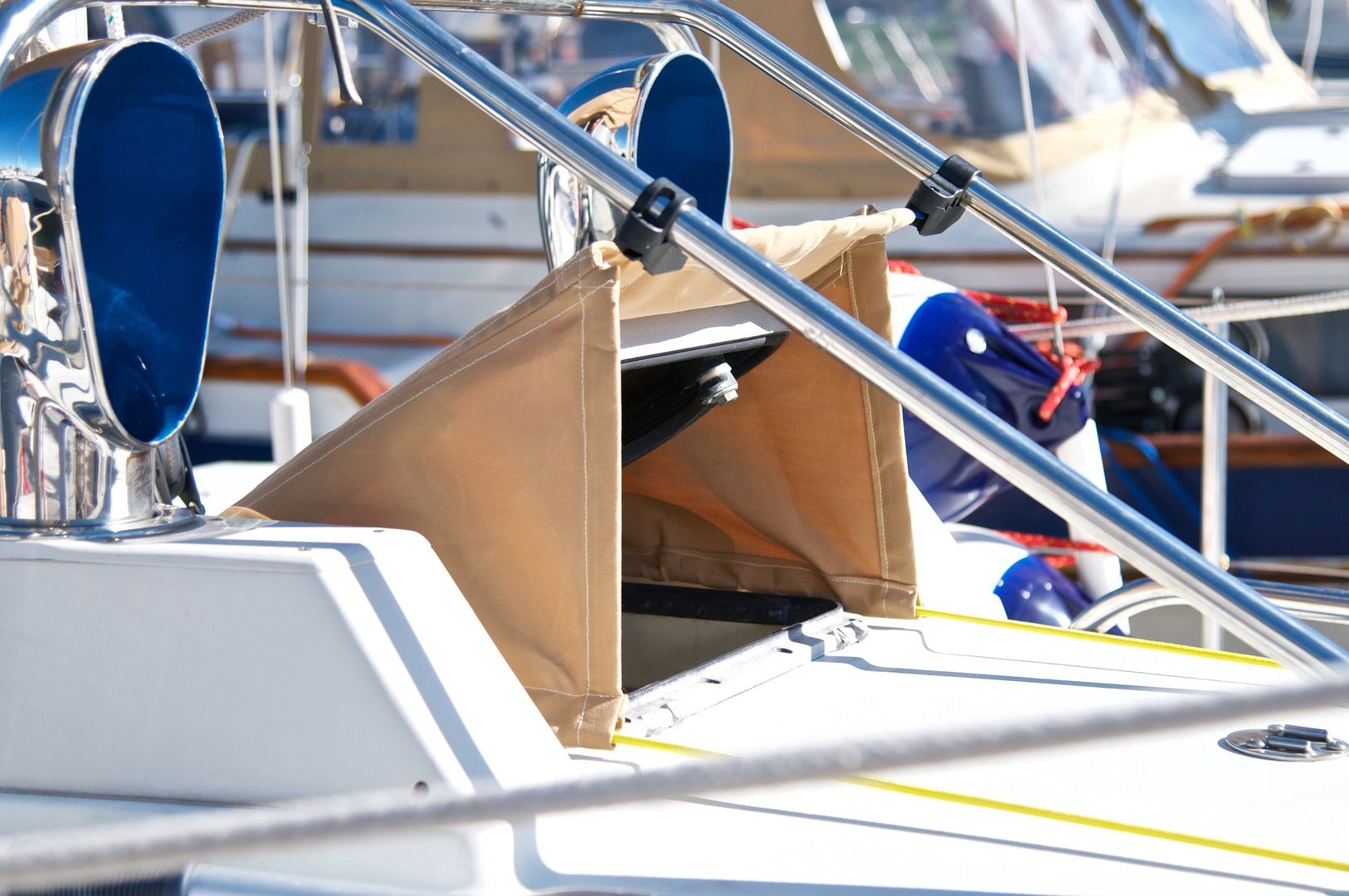 We used line tie ups on the diagonal struts above the hatch to fasten a length
of shock cord that supports the forward edge of the hatch tent.
In this view you can see how we fastened the yellow shock cord that goes
around the lower perimeter and keeps the lower edge tight.
Maggie constructed the hatch tent in a couple hours using "toast" colored Sunbrella fabric.
We haven't had a chance to try this out in a rainstorm yet and I have a feeling that it won't keep all the rain out but it will minimize it. This was project #299 on our completed project list--we have about 15 more to go before we leave.
Thanks for following our blog!