Setting Up Our Florida Residency - Part 1
(A mini-vacation in St. Augustine)
--Blogpost written by Bob
On October 1 we will be cruising on our 38-foot sailboat full time, down the Chesapeake Bay and to Elizabeth City, NC.

We will be hanging out in Elizabeth City until November 1 when we will start our (deliberately slower) 4 to 6-week trek down the ICW.

When we get to West Palm Beach, FL we will cross the Gulf Stream to the Bahamas, cruising the islands for six months.

Eventually we will reverse our trip, ending up in the Chesapeake Bay for the start of hurricane season in June.

(We may spend some summers in New England.)

Our car will be in storage in Maryland for nine months of the year.

Our life will be nomadic, escaping the cold weather every year.
Like many other cruisers, we will become Florida residents.

This blogpost is about our experience (or inexperience as it turns out) in becoming Florida residents.
In the spring we set up our Florida mailing address with St Brendan's Isle, a mail forwarding service in Green Cove Springs, FL.

Throughout the summer we used our Baltimore address at the marina where our boat was berthed, even though we already had our Florida mailing address.
We flew from BWI airport to Jacksonville, Florida, the nearest airport to Green
Cove Springs where St. Brendan's Isle is located, to begin
setting up our Florida residency.
There are a lot of (very important) bits of information that have to be gathered before flying to Florida to establish residency--we missed a very important one!
We need to have received two pieces of official mail to our Florida address before we can start the procedure.
We missed this requirement and just realized it when I called St Brendans Isle on Wednesday morning from our hotel in St. Augustine.
With no hope of continuing this process without the two pieces of official mail, we turned our trip into a mini-vacation in St. Augustine.

We started by visiting the Sailor's Exchange, a marine consignment shop similar to Bacon's in Annapolis.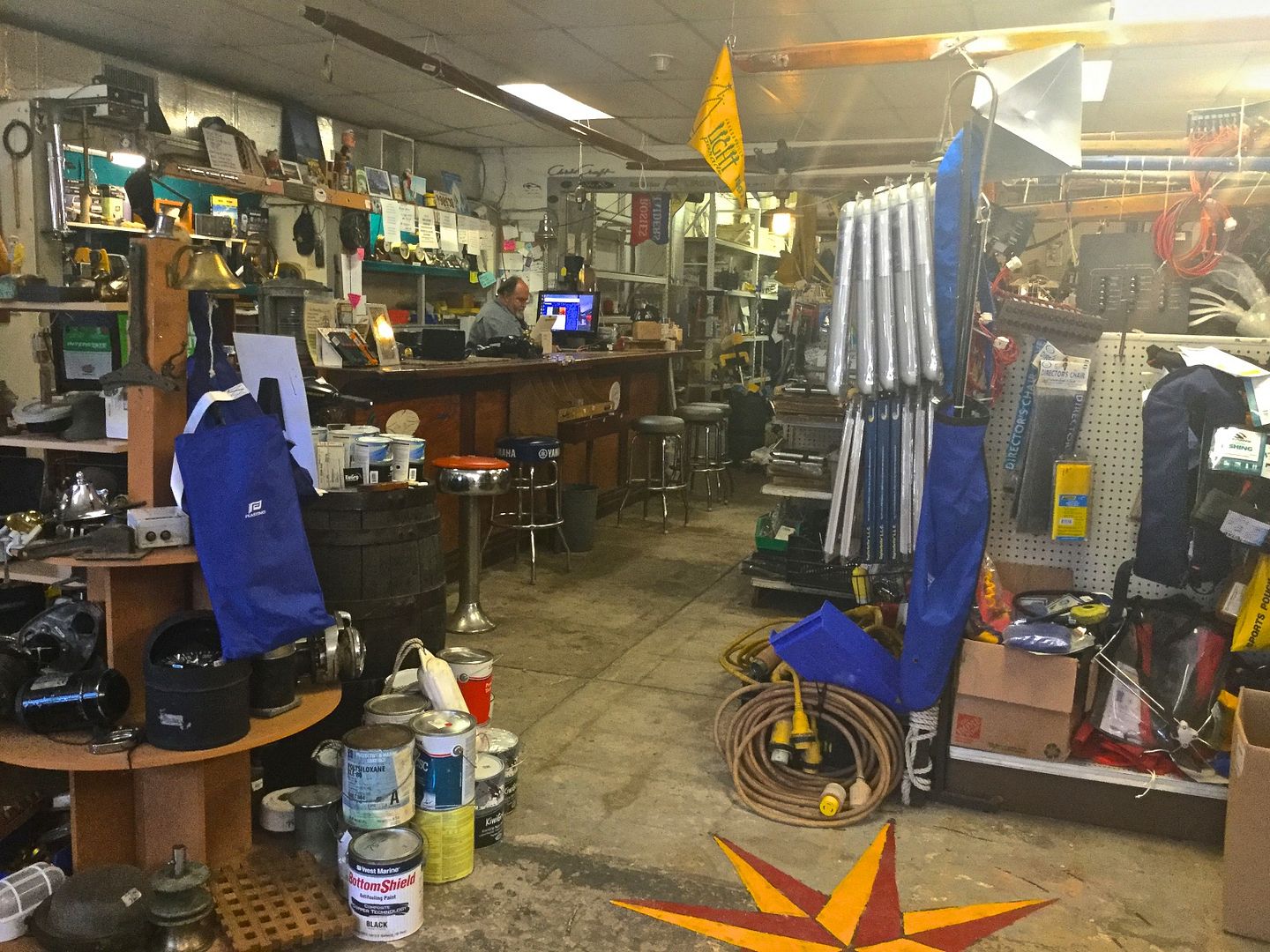 As a sailor it's hard to leave a shop like the Sailor's Exchange without buying something
but we managed to do just that. They have tons of used boat equipment and
it is all very well organized. We have to stop here again in the future.
We visited the St. Augustine Municipal Marina next, as we worked our way toward
the waterfront.
They have floating docks as well as moorings.
We were advised to call ahead for reservations before we arrive this fall on our way south.
St. Augustine is definitely a sailor's town, like Annapolis. This figurehead
was on a large sailboat in a slip in St. Augustine Municipal Marina.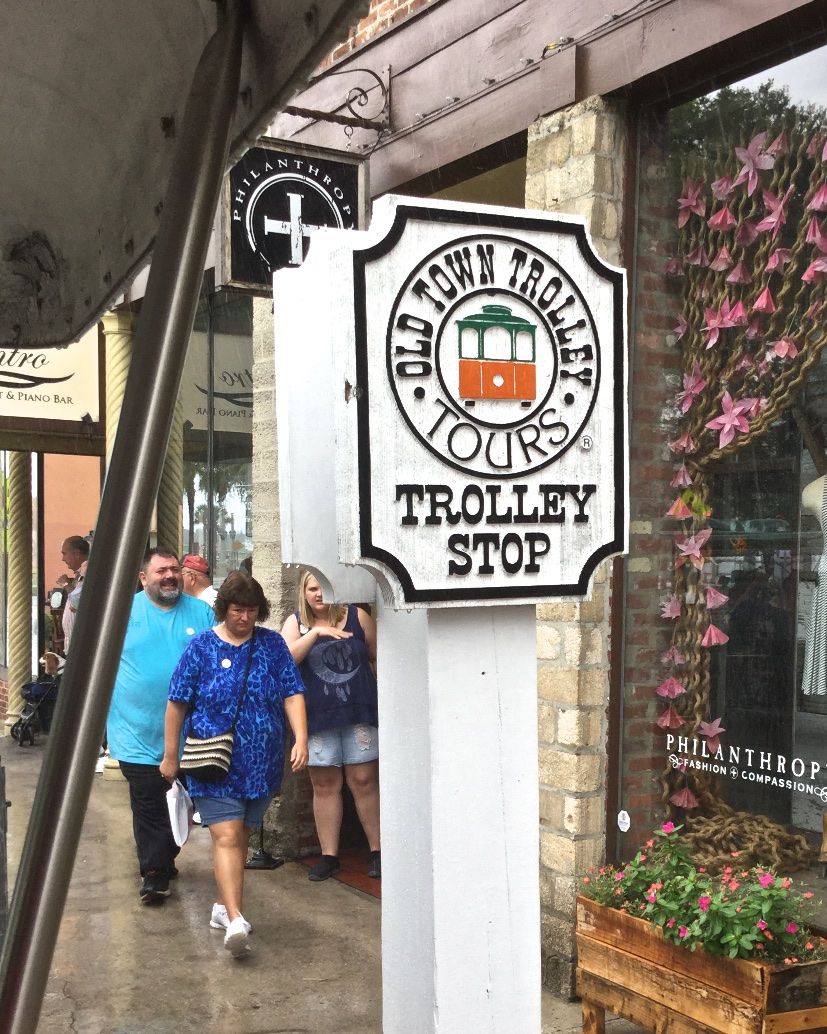 We took a trolley tour of St. Augustine and learned that the first Thanksgiving
was in St. Augustine--not Plymouth Rock. The town had been
burned down 10 times since it's founding in 1565.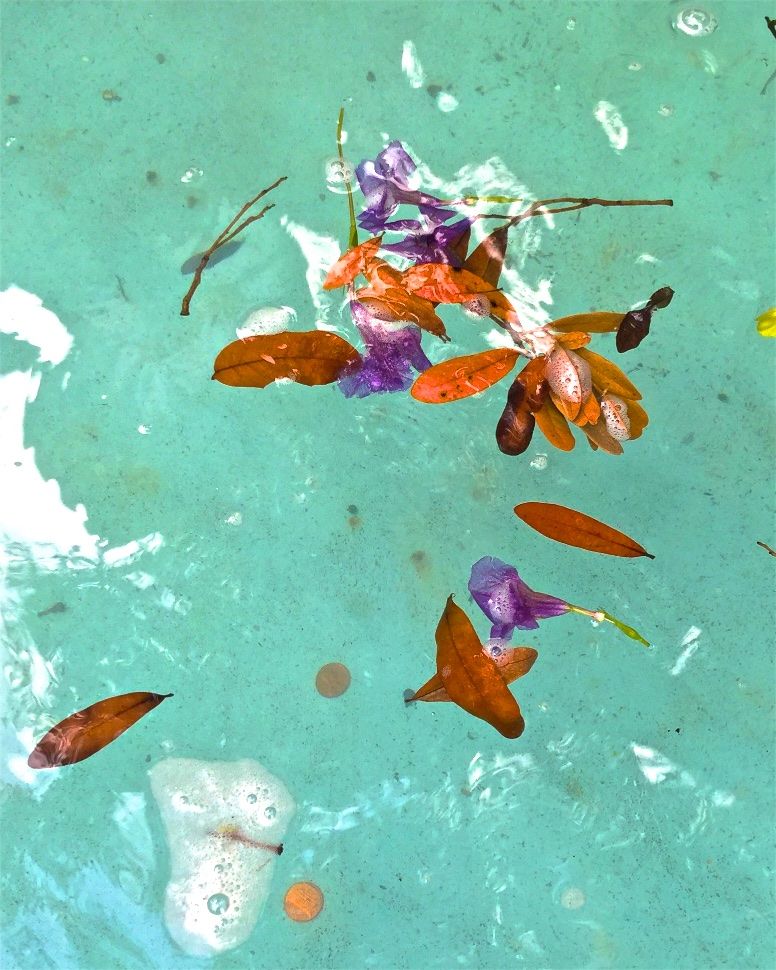 Like the leaves floating in this fountain in St. Augustine, my mistake (in not
meeting all the requirements for our residency setup) turned
into a beautiful mini-vacation.
We had been out sailing and getting work done in boatyard for the previous seven weeks.
We've decided not to tackle something so important again before getting re-acclimated to land life.
Stay tuned for Part 2 where we try again to setup our Florida residency...
Thanks for following our blog!