Setting up our Florida Residency - Part 2
--Blogpost written by Bob
We left off on this subject over a month ago when we realized we didn't have all the required information when we were already in Florida. Back then, our trip turned into a mini-vacation. So, here we are again in Florida trying to setup our Florida residency, this time with more information.
Fortunately, we were able to go to one person and do everything needed to become Florida residents. Even with one minor hiccup (we didn't have proof of paying sales tax on our boat in 1986 in Maryland), we completed the entire process (driver's licenses, car registration, boat registration, and voter registrations) within a couple hours. We allowed 1-1/2 days since in Maryland, it would involve a trip to the Department of Natural Resources (for boat registration) and the Department of Motor Vehicles (for car registration and drivers licenses) and each stop would involve hour-long lines.
We were served at window #4 at the Clay County
Tax Assessment Office along Route 17.

With an extra day to spend in the area, we traveled about 25 miles from Green Cove Springs to St. Augustine. We checked out a few other marinas while in St. Augustine: Rivers Edge, St. Augustine Shipyard and Conch House Marina & Resort. However, we decided to maintain our reservation at St. Augustine Municipal Marina for the month of December because of its close proximity to downtown.
Since we had an extra day to spend in Florida, we checked out a few other
marinas for our stay in December and went to St.
Augustine Beach for a while.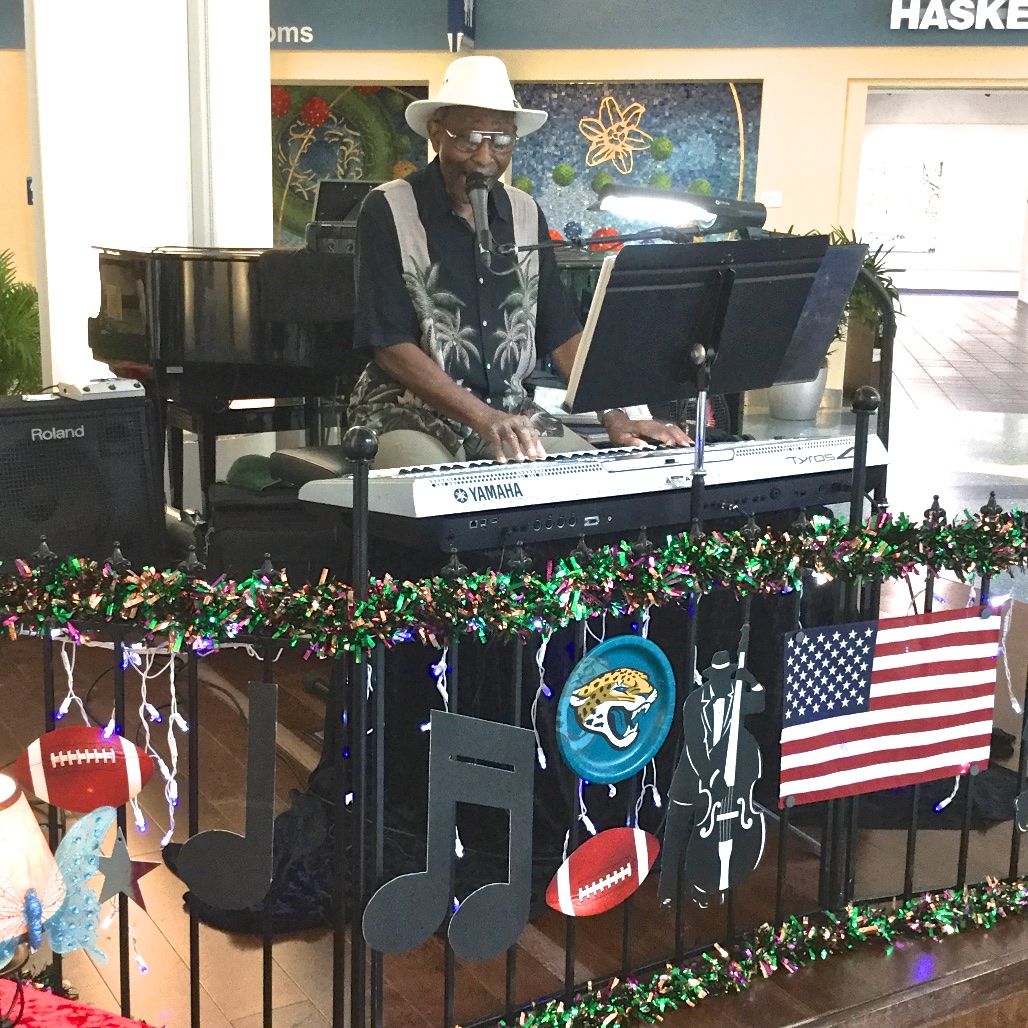 We were entertained in Jacksonville airport by this musician and singer.
As we left from Jacksonville airport, we were pleased that we accomplished everything
we needed to accomplish and had good feelings about all the
people we met and welcomed us to Florida.
We are now Florida residents!
Thanks for following our blog!