A New Helm Seat
--Blog post written by Bob
The preparation we have already done on s/v Rainy Days includes adding a new helm seat, changing all lighting to LEDs (that use much less electrical power), and adding the first of two 100-watt solar panels.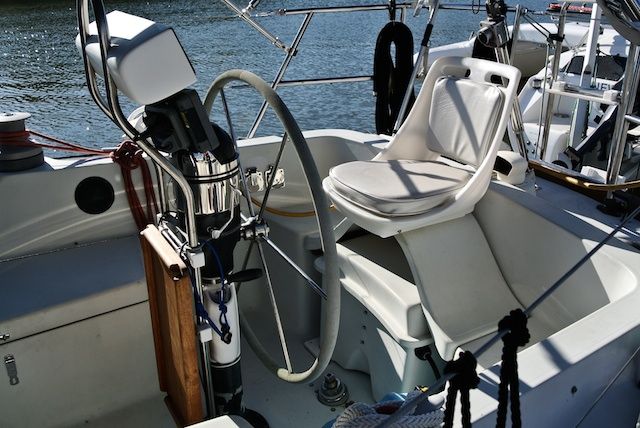 New Helm Seat Aboard s/v Rainy Days
The new helm seat is primarily for comfort as we motor about 1200 miles on the Intracoastal Waterway, commonly called the ICW. The trip down the ICW will take about 21 days. So, 42 days (21 days each way) will be spent sitting in this seat every year. We will be stopping for days here and there at interesting places like Beaufort NC, Charleston SC, and others.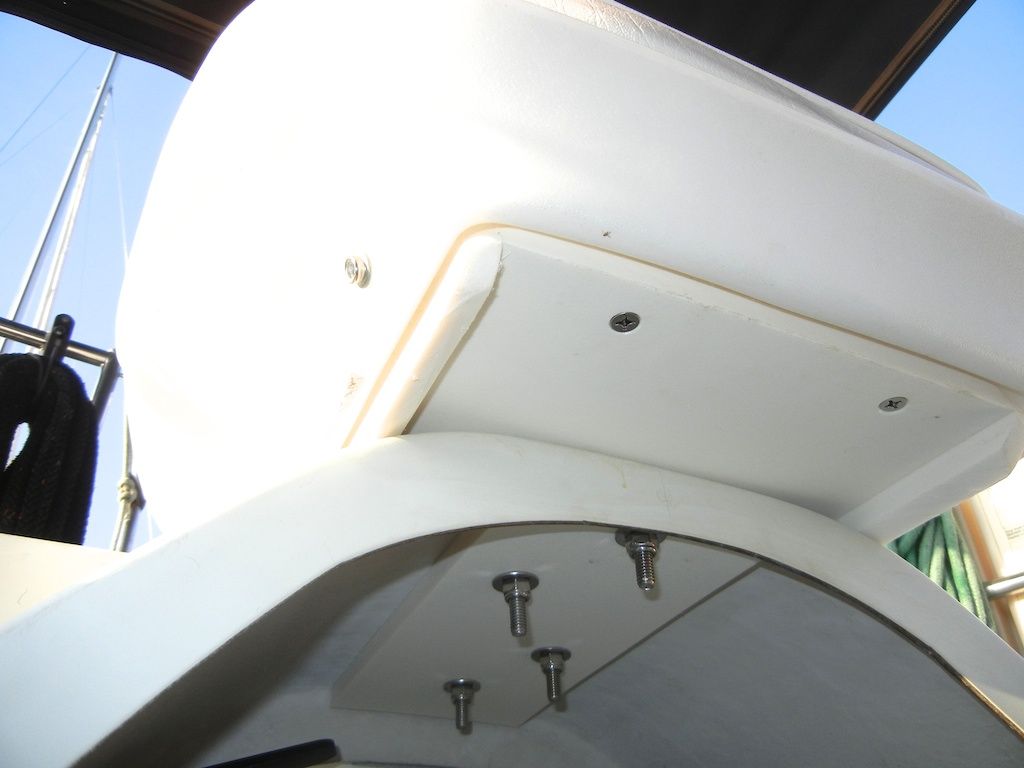 I designed and made the adaptor plate for the new helm seat
from 1/2" thick Starboard. The adaptor plate bolts thru the old
helm seat and a backing plate using (4) 5/16" carriage bolts.
The actual seat was purchased used from Bacon's (a local consignment shop dealing in boat equipment and sails). I had to adapt it to the existing helm seat. We will be changing the upholstery on the helm seat during the winter this year.
Preparing ourselves for retirement is another subject. I have noticed that I am now "ready" to retire. For many years I dreaded the idea of retirement--I loved my work. But now, I can feel that things are different...perhaps it is because we have a (loose) plan for retirement.
Thanks for following our blog!