USB Charging Ports & Tug Of War
--Blog post written by Bob
USB stands for Universal Serial Bus.

USB started in 1996 and became widespread when the iMac was introduced in 1998.

Today, most electronic devices use USB connections for charging.

Usually there is a 110-volt adaptor that plugs into a wall outlet at home and then a USB plug on the cable that connects the 110-volt adaptor to the electronic device.

The USB connection uses 5 volts DC for charging the device.

So, it makes a lot of sense to hard wire USB ports into the boat's 12-volt DC system for charging a cell phone, Kindle, and an iPad.

(During my first winter cruising to the Bahamas in 1991/92, there was no such thing as a USB port, or an iPhone for that matter.)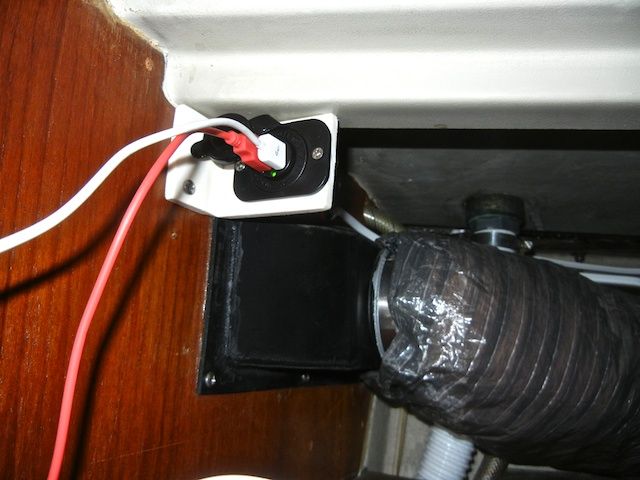 This USB charging port is located in the upper shelf of the forward locker
I mounted and wired two dual-port USBs into Rainy Days electrical system—one is located in the upper shelf of the starboard cabinet in the v-berth and the other is at the chart table in the nav station.

(The nav station is like a desk where paper charts are kept and viewed.

It is also where all the radio equipment is located.)

With this arrangement, we can charge four devices simultaneously.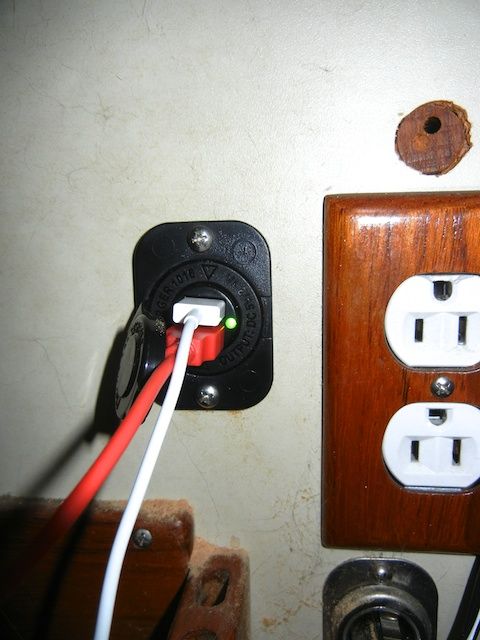 A USB charging port added at the navigation station
This was a pretty small project but hopefully it will make life afloat a little more convenient since we have two iPhones, 2 iPads, and one Kindle to charge.
Tug of War - Eastport vs. Annapolis
The annual tug of war across the Annapolis Harbor happened this past weekend. There were men's teams, women's teams, teams of bartenders, etc from each side of the harbor. After all the events, it turned into a big party with live music.
The Eastport side of the Tug of War
Thanks for following our blog!