Red Boots & Pineapple Margaritas
--Blog post written by Bob
If you are expecting more boring boat projects, this blog post will be disappointing. Winter is still here and we are expecting 6 inches of snow tonight and tomorrow…
Pineapple-infused Margaritas
Inspired by a restaurant in Lodi, California, Alebrijes Mexican Bistro, that serves a wide variety of fruit (and chile) infused margaritas (like strawberry-mango and pineapple-habanero), we bought some tequila (100% blue agave is best) and some fresh pineapple and allowed the pineapple to marinate in the tequila for over a week. Tasting the tequila-soaked pineapple (as a sample of the end product) was a little disappointing but the pineapple imparted a nice fruity taste and yellow color to the tequila.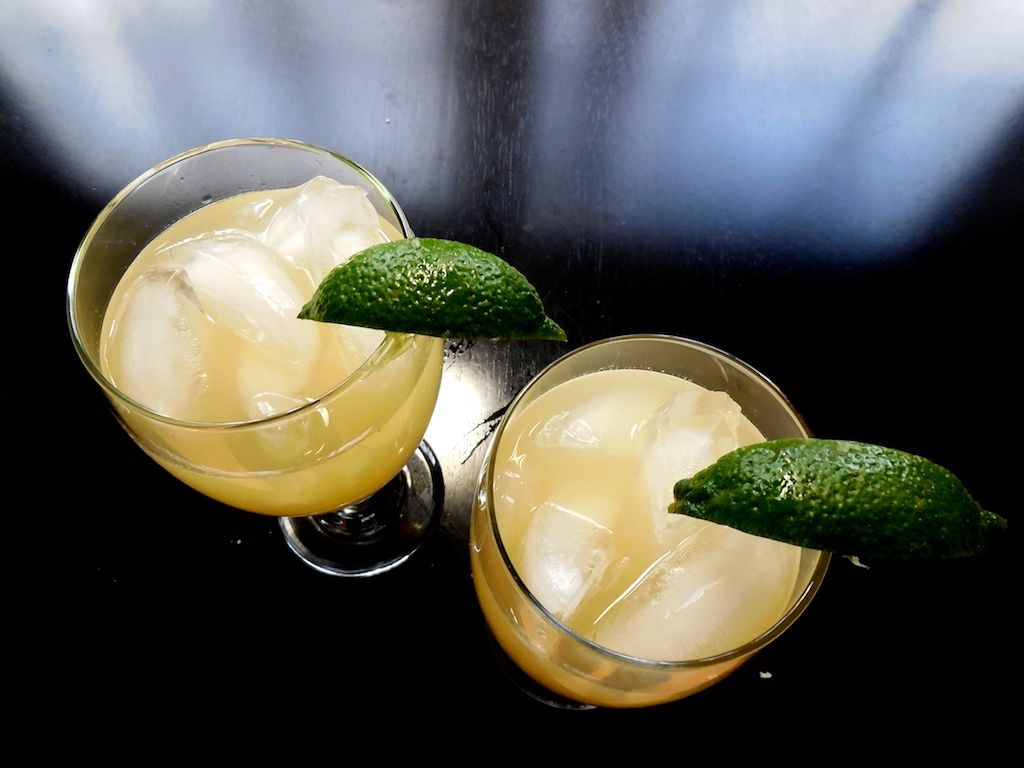 Two Pineapple-infused Margaritas
Maggie's recipe for two 8-ounce servings is as follows:
2 jiggers of pineapple-infused tequila
1 jigger of Grand Marnier
2 tablespoons of Splenda (or 2 tablespoons of sugar, if you prefer)
Pour over ice and garnish with a lime wedge!
Another recipe for pineapple-infused margaritas can be found on the New South Food Company site.
Red Foul Weather Boots
Maggie picked up new red foul weather boots at West Marine on a sale rack. Quite a fashion statement!
For anyone else purchasing these boots, they run about 1/2-size larger than their tagged size.
Breathable and Reusable Produce Bags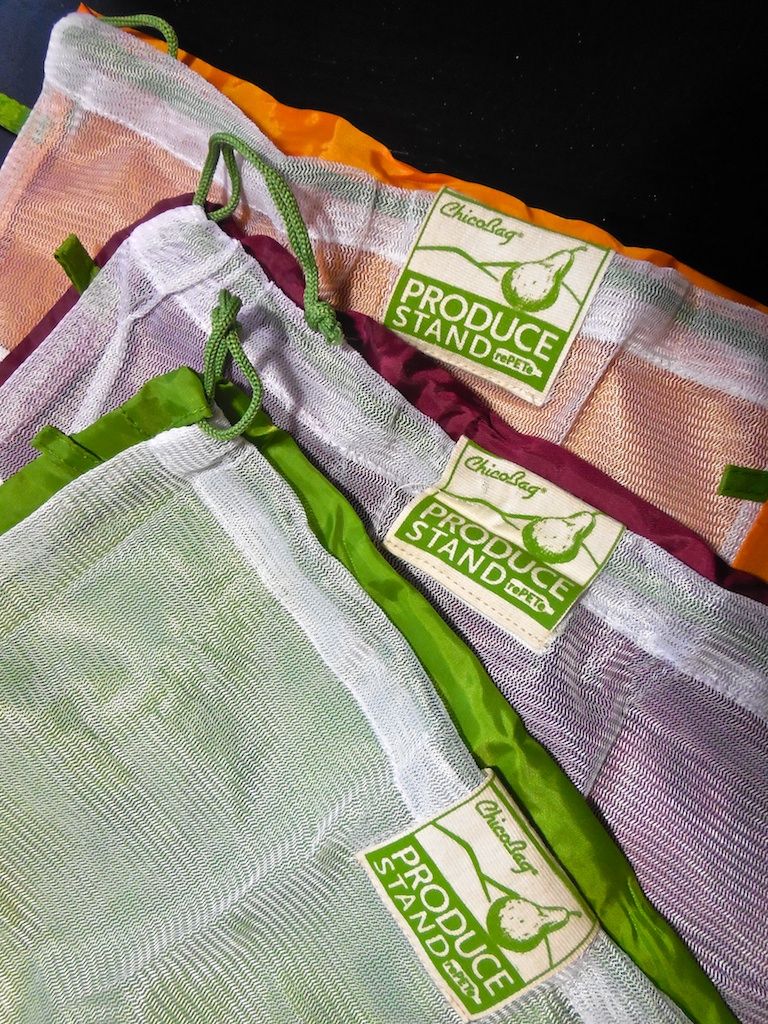 Breathable & Reusable Produce Bags
We recently purchased one package of three large produce bags called ChicoBag Mesh/rePETe (Recycled PET) Reusable Produce Bags--they can be purchased from Amazon and can be found on this link.
We got a lead on these bags from another sailing blog and if I can ever determine which one I will gladly provide credit for the lead. These bags will be used for apples, oranges, onions, and potatoes and they are designed to allow ethylene gas, nature's ripening agent, to escape--this m
akes
the produce last longer.
New Ice Cube Trays
Our boat's refrigeration was made by SeaFrost and the cold plate in the icebox is huge, compared to other systems I've seen. The large cold plate takes a long time to initially get cold but it has a lot of momentum. The ice cube trays are installed vertically adjacent to the cold plate.
New Ice Cube Trays from SeaFrost
My old ice cube trays were constructed from aluminum and, near the end of their service life, all the water would leak out before it turned into ice. The new trays are constructed from stainless steel with some type of rubber that absorbs the thermal expansion during freezing.
Around the Chesapeake Bay getting ice cubes is easy--every marina sells ice cubes by the bag but in the Bahamas we have to rely on making our own ice cubes for drinks. So, the new ice cube trays are now more important. We will be thoroughly testing these ice cube trays this summer on the Chesapeake Bay before heading to the Bahamas.
Improving Seals on Ice Box Lid
Actually our ice box lid didn't have any seals at all. Several years ago I improved the insulation around the ice box and added insulation to the ceiling and lid of the ice box. I thought it was time to improve the sealing in order to reduce the frost that builds up on the cold plate and get a little more efficiency from the refrigeration. So, I purchased 10 feet of an adhesive-backed neoprene foam strip measuring 1/2-inch wide x 1/8-inch thick. Rather than place this on the ice box itself, I placed it on the removable lid--this will tend to reduce damage during normal use of the ice box.
New Neoprene Seals on Ice Box Lid
Thanks for following our blog!