Winter Storm Jonas
--Blogpost written by Bob
Friday Afternoon/Evening
I salted our finger pier and had a new snow shovel in our cockpit in preparation for the predicted blizzard. We lived aboard during the blizzard of 2010, locally called "Snow-mageddon"--it convinced me to buy a house and temporarily give up my liveaboard lifestyle.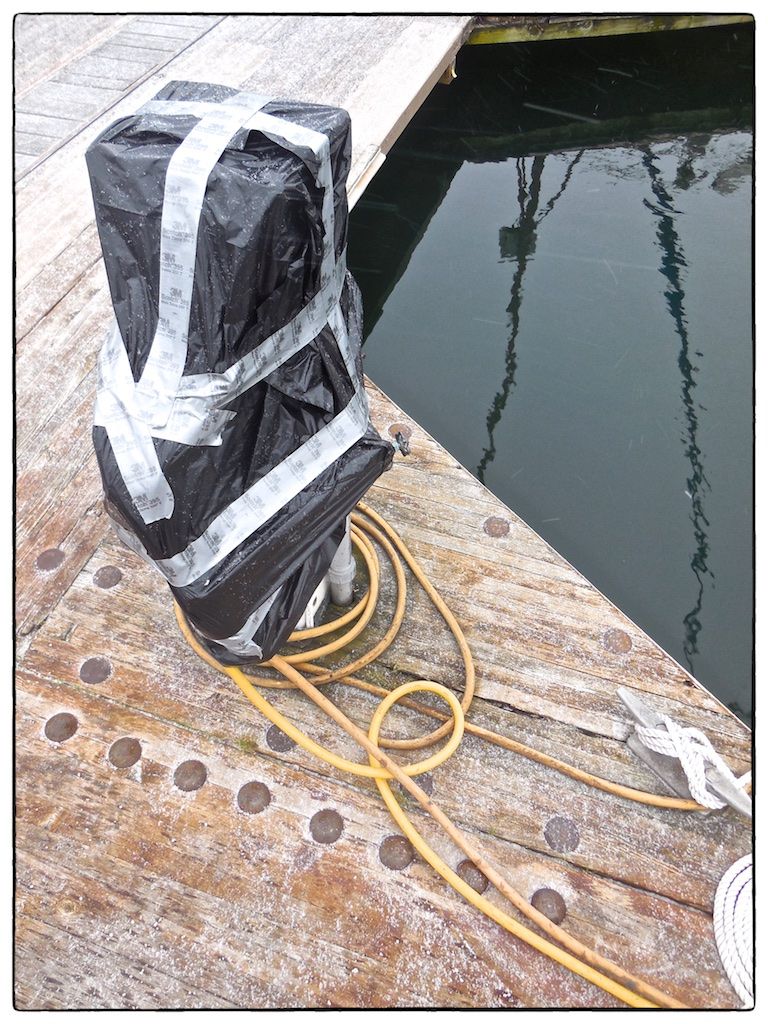 Before the storm arrived I covered the shore power pedestal with a large black
trash bag so that the expected deep snow would not short
out our shore power connections.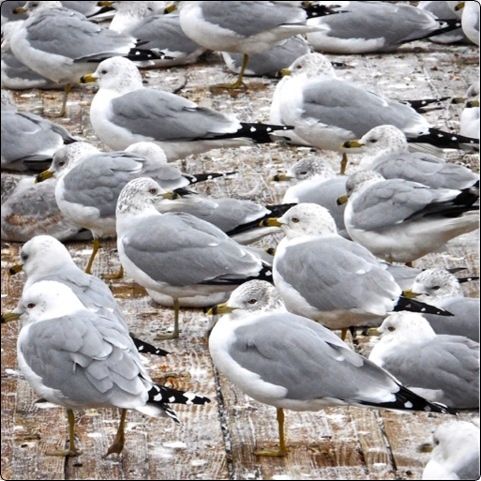 Hundreds of seagulls populated the floating piers in our
marina before the snow arrived.
The prediction for Baltimore was 18-24 inches of snow as of Friday afternoon.
The next day the forecast was increased to 22-30 inches of snow.
The snow was quite heavy at this point on Friday evening. The
flash on the camera illuminated the falling
snowflakes, making them look larger.
Later in the evening, the combination of the city lights and the falling snow
made this eerie yellow glow over the entire area.
Saturday
After breakfast Maggie shoveled our finger pier--she loves to be out in the snow! At that point (mid-morning), the snow's depth was about 10 inches. The high winds kept most of the snow off the bimini, my biggest worry. I had these awful visions of the bimini collapsing under the high snow loads.
The marina's crew battled the snow's accumulation with a snow blower
during Friday night as well as all day Saturday. They kept the center
of the piers fairly clear of snow during the blizzard.
The high winds caused the snow to drift and the starboard side had a lot more snow accumulation than the port side. During the night I could feel the imbalance in the weight of the the snow accumulation on the boat.
It snowed quite heavily throughout the day. The boat was warm and toasty inside while the cold winds howled outside. We walked about a mile to Kooper's Tavern in Fells Point for lunch and shared their Doc pizza--it was fantastic!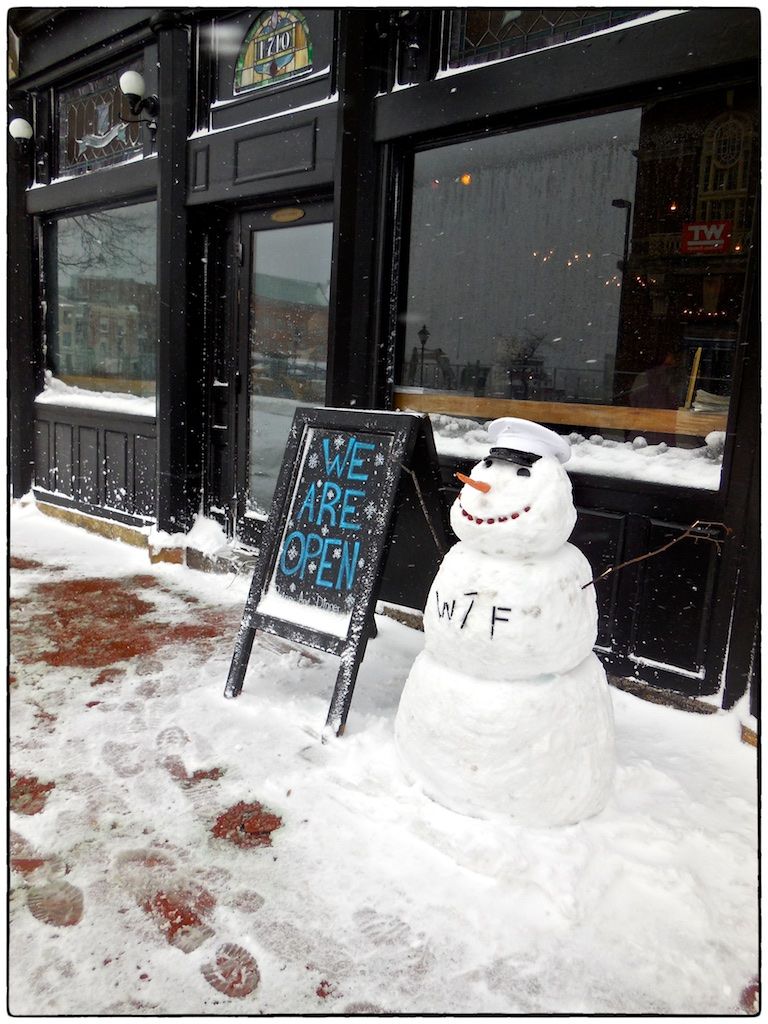 A snowman outside a restaurant in Fells Point.
Sunday Morning
The sun shone brightly on Sunday morning--it was a pleasant sight!
We survived another (but hopefully our last) blizzard unscathed.
The high winds caused a lot of drifting which reduced the
accumulation on our boat and the docks.
Thanks for following our blog!