Painting Our Dorade Cowls
--Blogpost written by Bob
We have had stainless steel dorade cowls for over 10 years now and I really like how their large size and rounded shape fits the style of our early 80's sailboat.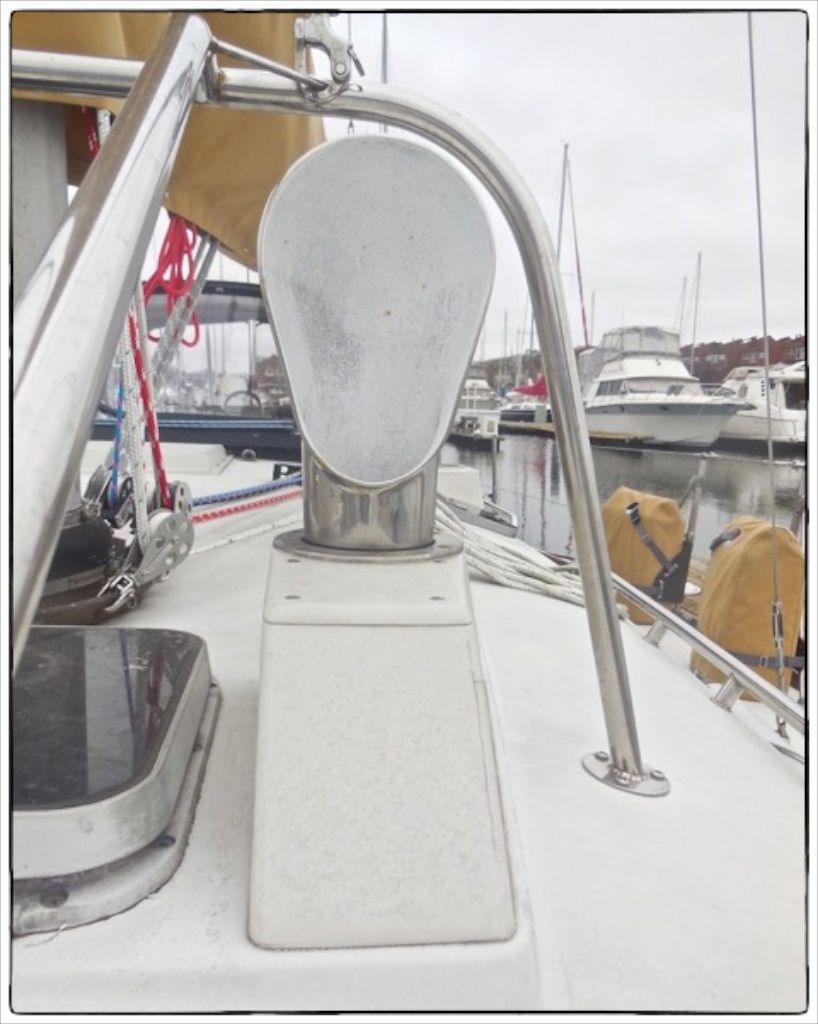 The dorade cowls had a white interior--it could be paint or
powder coating. In any event it is somewhat boring.
The inside of our dorade cowls have always been painted white.

From a purely aesthetic viewpoint, the white color inside the dorade cowls seems to miss the mark since it is the perfect place for an accent color.

Most of the cowl vents found in yacht chandleries are painted red on the inside.

Since we are gradually changing the color of our boat canvas from navy blue to khaki (more specifically, "toast"), we decided to paint the inside of our dorade cowls sky blue.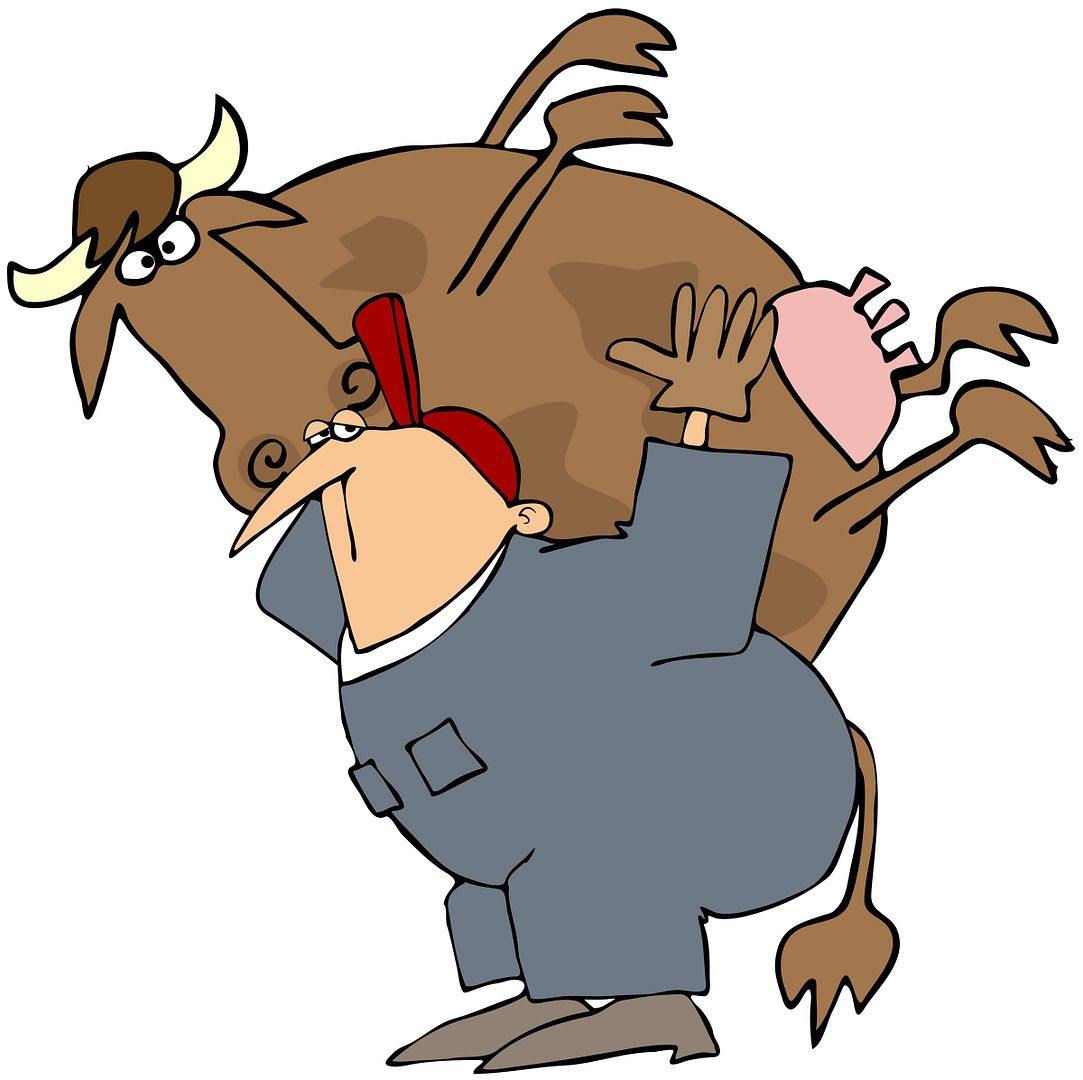 The first step in the process was removing
and cleaning each cowl.
Small black spots (I think it is mold) accumulate over time inside the vents and are easily visible on the white color.
The black spots can readily be washed off using a mild detergent.
We thoroughly cleaned each dorade cowl before painting.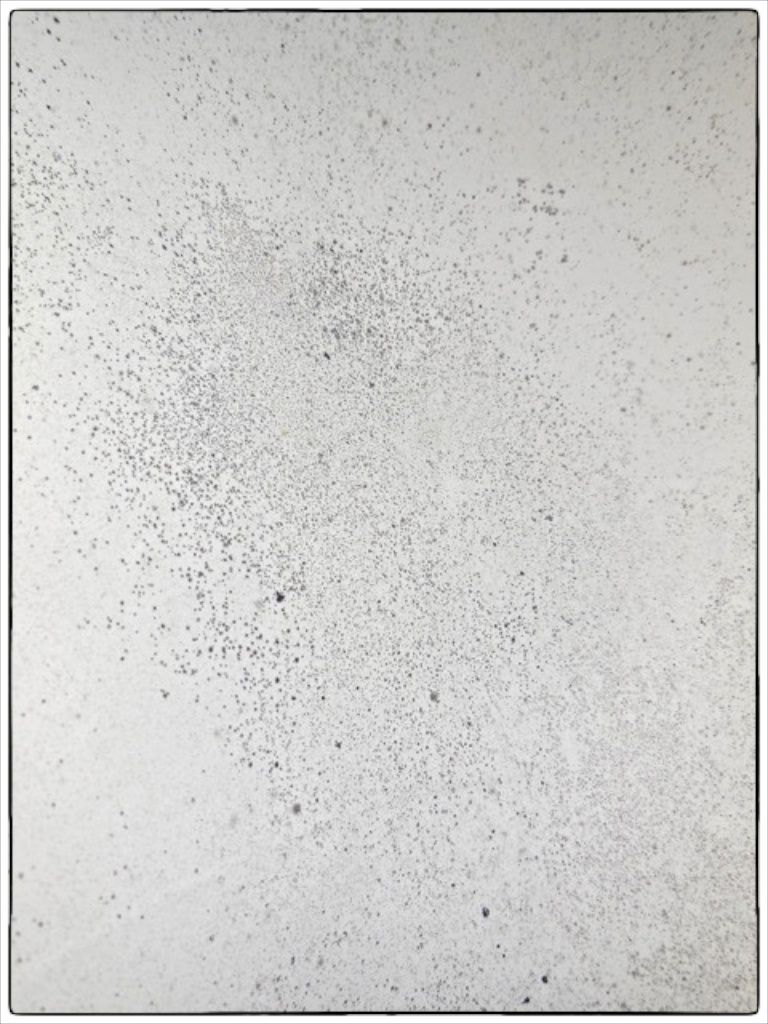 Close up view of black spots (probably mold) on the
inside surface of the cowls before cleaning.
Without knowing what type of paint or coating was used originally, we decided to use an oil-based enamel rather than a polyurethane. We chose RUSTOLEUM-brand enamel in royal blue.
I taped off the edges of the dorade cowls with very short strips of tape so
that I could match the rounded edges. I have used this technique many
times before on other projects. It is time consuming but it works great.
The first coat of paint was very spotty with many white streaks.
It was obvious that two coats of paint was needed.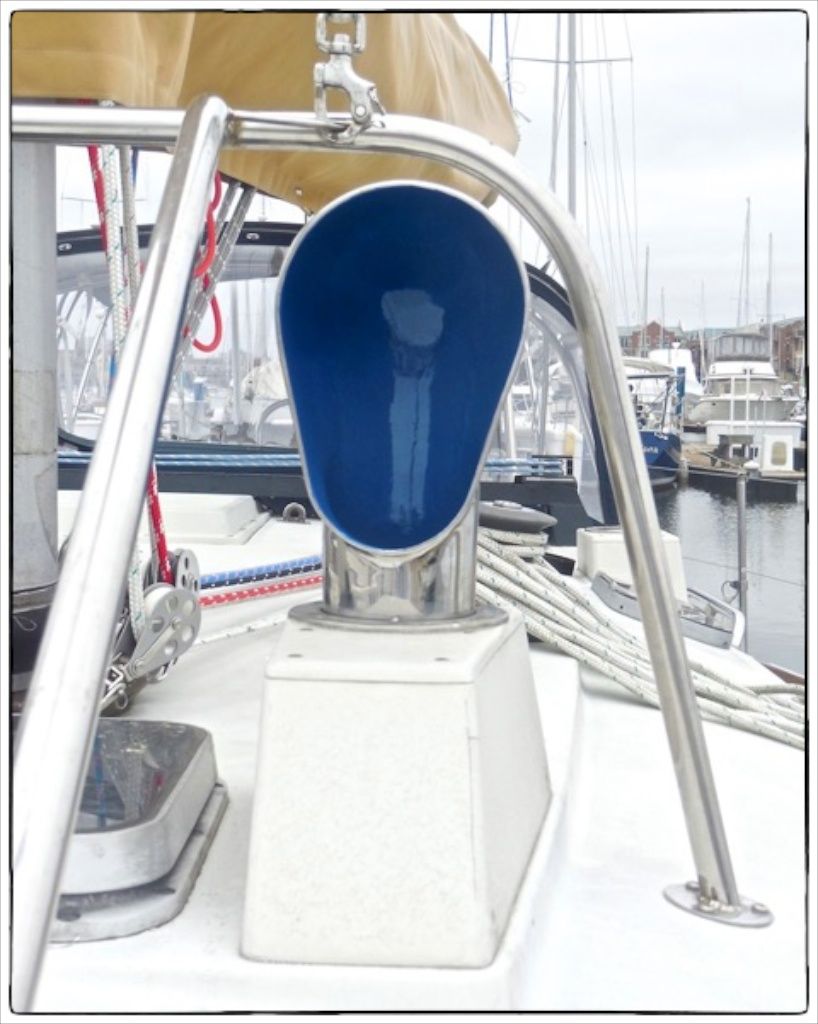 One of the newly painted dorade cowls.
Both newly painted forward dorade cowls are in place in this photograph.
The wide angle lens makes the dorade cowls look much larger.
This was a simple project that cost less than $25 and made an nice improvement in appearance. It only took a couple hours of time spread over a couple days.
Thanks for following our blog!