Recent Lighting Improvements
--Blogpost written by Bob
Like many other cruising sailors have done, all our interior lighting was changed to LEDs several years ago.

In most cases, the change involved merely a change of light bulb type.

Most new lighting fixtures include the more efficient LED bulbs.

In this blogpost, we describe the addition of two new reading lights in the v-berth and a new chart table light in the navigation station.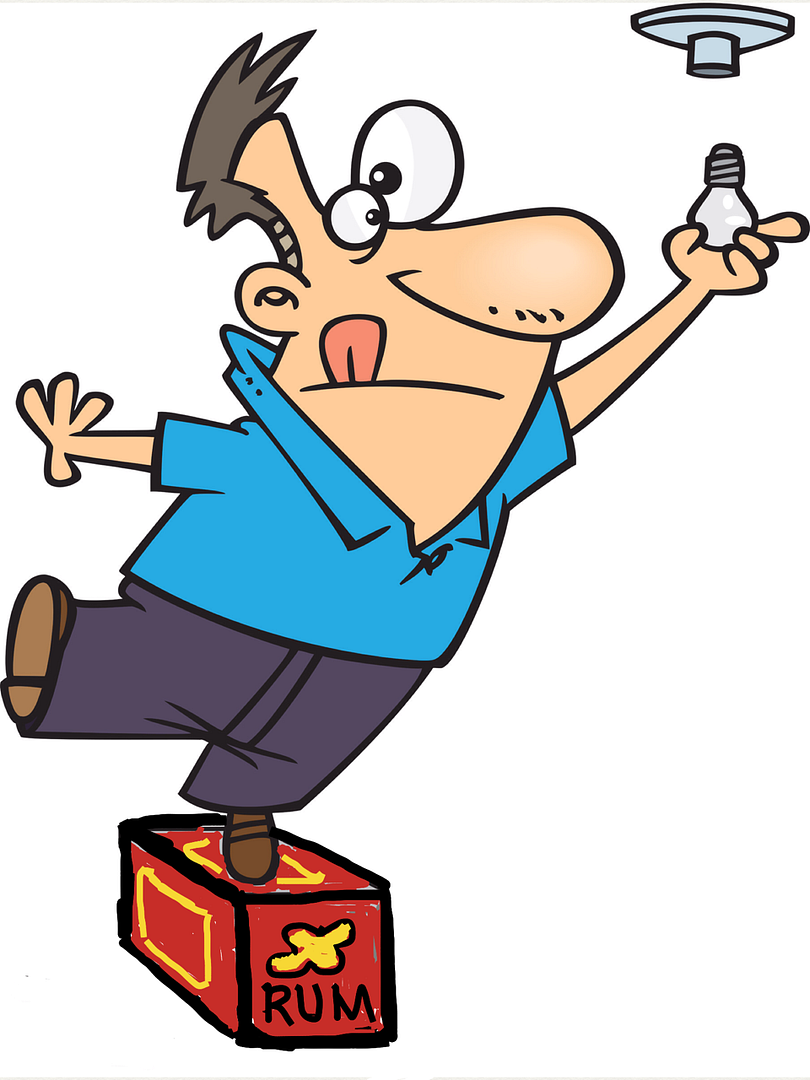 There we go...a case of rum
can solve any problem!
New Reading Lights in V-Berth
In the past we had small Hella-brand lights as reading lights in our v-berth.

These old style light fixtures were unreliable.

The bulbs were difficult to change and would burn out on an annual basis--they weren't LEDs of course.
Our old reading lights had 5-watt incandescent bulbs.
The bulbs burned out annually and they were difficult to change.
We recently changed out the old reading lights with new Five Oceans-brand reading lights with LED bulbs.
The results were nothing short of amazing--we now have bright reading lights that use a minimum of electrical power.
Our new Five Oceans-brand reading lights have LED bulbs
and we will probably never have to change them.
The Five Oceans-brand reading light has an ABS plastic housing with an on/off switch.
It draws 1.15 watts (0.096 amps at 12 volts DC) and works on voltage ranging from 10 to 30 volts DC.
The beam angle is 30 degrees which covers an area of about 20 inches in diameter only 3 feet away.
The 2-inch diameter LEDs produce 26 lumins of light (without producing any heat) and are expected to last 50,000 hours--at 2 hours of use per day, that's over 65 years!
No more changing bulbs!
We purchased these Five Oceans-brand reading lights from Fawcett's in Annapolis but they are also available on Amazon if you don't live close to Annapolis.

I may add one of these in the quarter berth and in the navigation station in the very near future.
New Chart Table Light
We actually had two older Hella-brand lights (with toggle switches on the end of the fixture) in the navigation station--one had a long flexible stem and the other a short flexible stem.

We had the same difficulties as the reading lights in the v-berth: the halogen bulbs burned out frequently and they were difficult to change.
We replaced both lights with a new Hella-brand chart light that is switchable from white light to red light (for night use).

The new light fixture has LED bulbs.
The rotary switch is located on the face of the light. The center
position is "off" and the positions on the right and
left are for white light or red light.
The new Hella-brand chart table light draws less than 2 watts (less than 0.16 amps at 12 volts DC) and works on voltages between 9 volts and 31 volts DC.
The light is mounted on the woodwork around the VHF radio.
The power supply wires run through the light's base.
These lights are available with 6-inch (150 mm) and 16-inch (400 mm) flexible stems--we're using the 6-inch stem because we mounted it adjacent to the VHF radio which puts the light source directly above the center of the nav station chart table.
The new chart light produces a lot of light directly
in the center of our chart table.
Summary
The use of LEDs has made the power requirements for our onboard lighting almost negligible now, particularly compared to refrigeration (our biggest electrical load).

I'll close this blogpost with a quotation:
"Freedom is just chaos with better lighting."
--Alan Dean Foster
Our AIS receiver installation will, hopefully, be the subject of our next blogpost.

Getting some old wiring out of a very tight space has delayed the installation.

Somehow, we'll get it worked out soon (no pun intended).
Thanks for following our blog!