Isle of Palms - 2016
Nov 19 thru Nov 20
--Blogpost written by Bob
Still stranded here at Isle of Palms Marina, we rented a car again this weekend so see more sights around Charleston, South Carolina.
November 19
On Saturday we drove onto Charleston for general sightseeing. We didn't have an agenda.
The streets of Charleston are lined with palm trees
and what we would consider tropical plants.
Horse-drawn carriages line up on North Market Street
as they start their tours around the city.
Colorful blooming flowers decorate the window boxes of
historic homes in Charleston. This is the middle
of November and flowers are blooming!
Many of the buildings in downtown Charleston are old
warehouses. This simple blue warehouse door is
an example of the colors of Charleston.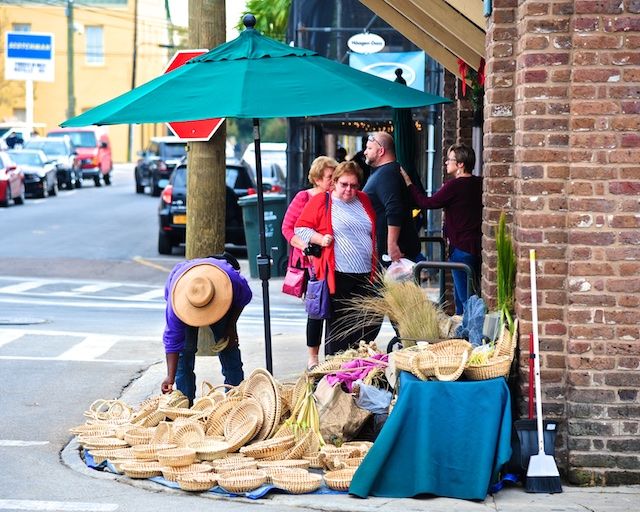 Making and selling sweetgrass baskets is an art passed
down through the generations. Each basket
is handmade and unique.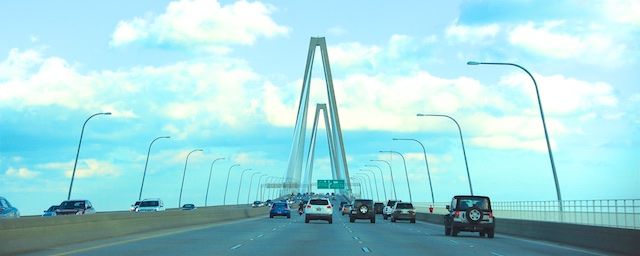 Every day we drive into Charleston we cross the
Arthur Ravenal Jr. Bridge shown above.
November 20
We took a tour of Charleston Harbor this afternoon on m/v
Carolina Belle. We learned a lot about the history of
Charleston but didn't get many good photographs
because most things were simply too
far away from the boat.
This is the north side of Charleston
along the Cooper River.
There are many different views of the Arthur Ravenal Jr. Bridge
in this blog--this one is from the water below the bridge.
This bridge is certainly a unique structure!
We're really getting to know our way around Charleston and it is a beautiful city with a lot of character.
Thanks for following our blog!