Folly Beach - 2106
Dec 23 thru Dec 25
--Blogpost written by Bob
Our time in Folly Beach (in an oceanfront apartment) continues as we wait for the completion of our sailboat's re-powering. Maggie is still visiting her adult kids in Houston, Baltimore, and Chicago.
December 23
Today I visited our sailboat and I'm very glad I did.

The mechanic working on our boat told me that the transmission will be moved over into position this afternoon.

I asked "You mean the new transmission is here already?"

He told me that he was instructed to put the old transmission back in the boat.

In tracking this situation down further I found out the they couldn't get a new transmission with the same gear ratios as the old one--this would mean we would have to get a new and different propeller, making the costs spiral upward.

They thought it would be prohibitively expensive for us (upward of $4,500).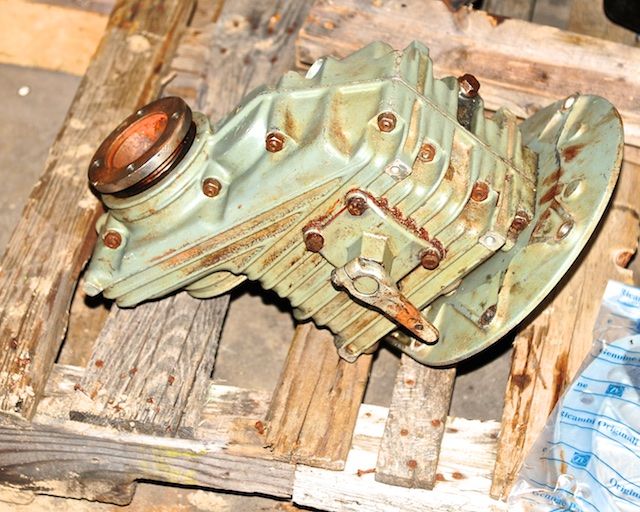 Our old (Hurth) transmission sits in the shop
on a shipping pallet next to our old engine.
There were two reasons why I considered a new transmission:
(1) It is 33 years old and was rebuilt twice in its lifetime, the
last time
being in June 2014 (2-1/2 years ago) at a cost of just under $2,000.
(2) The mechanic, Matt, told me there was very little transmission fluid in it when he removed it from the engine but there were no signs of leakage into the bilge.
A new damper plate has been ordered but not received yet.
An example of a damper plate is shown above on
another engine--it is the rusted round plate inside
the red housing. It connects the male spline on
the transmission to the engine's flywheel.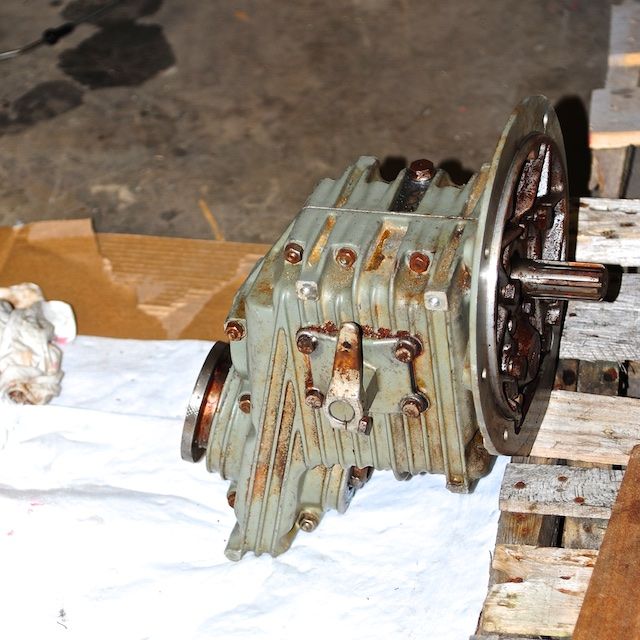 We set the old transmission in its normal operating position
and filled it with transmission fluid. We are leaving
it sit over the holidays to see if the
red fluid leaks out.
One of the things I noticed as we set up the transmission leak test is that when the one end of the
transmision was rotated by hand, there was some intermittent resistance to rotation of the opposite end--I'm not sure this is normal. It is important to understand how the transmission fluid disappeared and whether or not the transmission is worth reinstalling. We'll know more after the holidays. There options we face if is is not suitable to reinstall are as follows:
(1) rebuild the existing transmission,
(2) buy a new transmission with different gear ratios and re-prop, or
(3) buy a rebuilt transmission.
This is a scene looking north on Maybank Highway
(Route 700) showing how live oaks make a
canopy over the road. Even though it is
late-December, it still looks very
green around this area.
December 24 (Christmas Eve)
It really doesn't seem like Christmas Eve to me. I have to work at getting beyond our boat problems for a couple days. It was sunny and 75 degrees this afternoon--it doesn't seem like Christmas Eve! The following images describe some of the caribbean vibe here in Folly Beach SC.
Bikes seem to go well with the beach. The colors
in this image certainly look
caribbean.
This colorful neon sign is on the front door
of Snapper Jack's Restaurant.
The Folly Beach Crab Shack is along Center Street.
December 25 (Christmas Day)
I wish my family, friends, my fellow sailors a very merry Christmas!
Thanks for following our blog!